Turf Data - Online Analysis Service
The Turf Division has developed a web-based analysis platform for golf courses called "Turf-Data" using insights from dairy farmers and farmers we have worked with since our company's establishment.
TURF-DATA ANALYSIS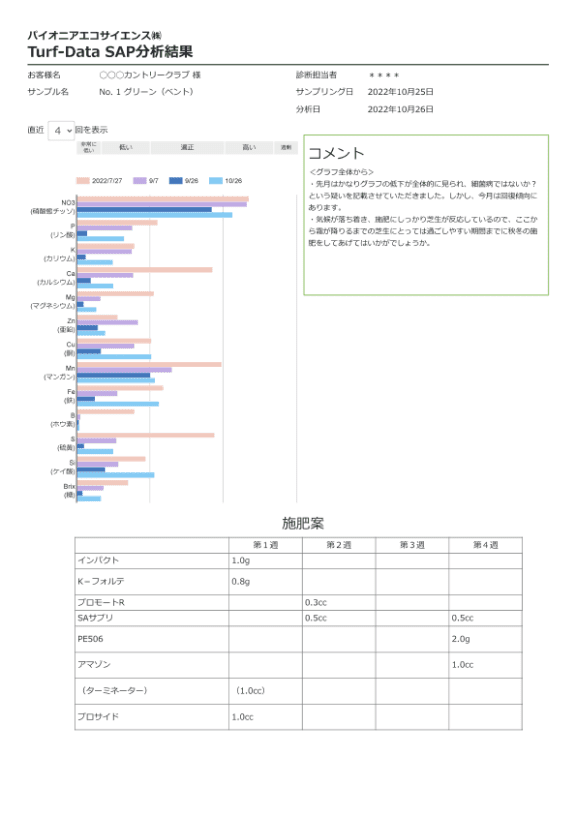 We believe in the following points when it comes to conducting analysis:
The "now" of soil and turf is the result of past data.
The accumulation of current and past "analysis data" can prevent/predict possible future problems.

→This can lead to significant risk reduction and improvements to cost performance.

Visualization and sharing of "analysis data" are the key to compliance and budget management for golf clubs.

→This can lead to improved compliance and proper budget management (including reduction of pesticides and fertilizers) in golf club operations.
To meet the needs of our customers, we offer four types of analysis (soil, sap, water quality, and microorganism) with results available online via the customer's dashboard.
In addition, our staff provides tailored advice and suggested fertilizer application plans to suit each situation.